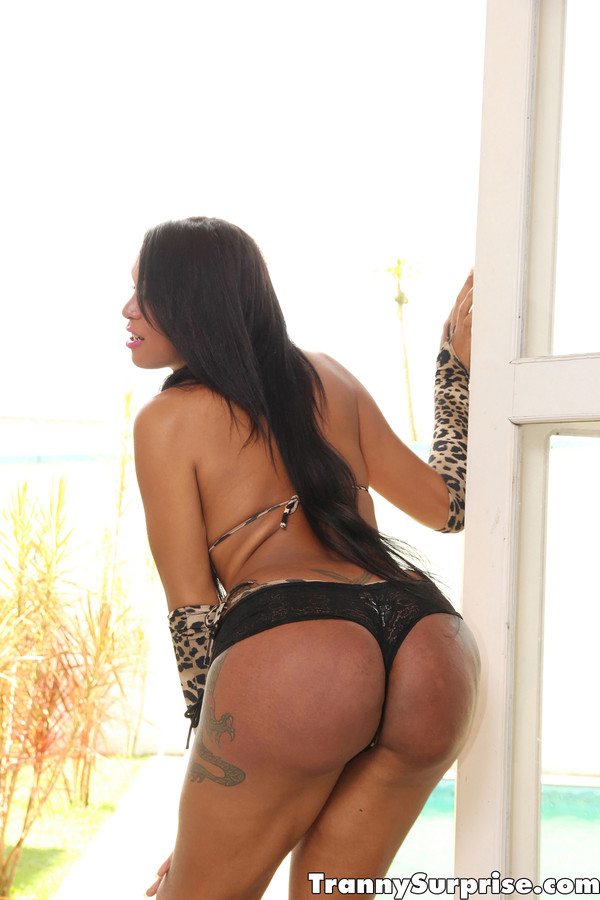 This post will tell you all you need to know about how you can meet ladyboys on ThaiFriendly. The transgender community is out in the open more than ever before, and that is definitely true in this part of the world.
You can meet ladyboys on ThaiFriendly with relative ease for friendship, dating, casual hook ups, or serious relationships. They are very fond of foreign men and will be ready and willing to meet up as soon as you arrive into town.
You will definitely not have any shortage of ts dates that is for sure. If you follow the advice in this post you will hit the ground running and should have a full dance card for as long as you stay.
Lets first talk about the benefits of using dating sites, and then get into the specifics of how to date them.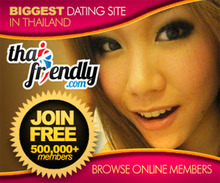 Why Meeting Ladyboys Online Is Better
We are going to use Bangkok as the example even though the advice holds true no matter what city you go to in this country. You can easily meet ladyboys in Bangkok out in the nightlife any time you want.
The problem is that they are pretty much all going to be prostitutes. This is how most tourists meet Thai ts, they go out to the normal sexpat hangouts and pay them for their time.
There is nothing wrong with this, the tourists are only in town for a short while and just want to have some fun not a serious relationship. No harm no foul.
But some guys don't want to hang out with prostitutes. It is not really a genuine experience, plus HIV rates can be very high in transgender prostitutes.
That is where dating ladyboys on ThaiFriendly comes into play. If you walk around the streets of Bangkok all day and night you are probably not going to see a single ts that isn't a prostitute.
They are out there, but they aren't easy to spot. Even if there are more here than just about anywhere else in the world they are still a small minority of the population.
However, if you hop on ThaiFriendly ladyboys will be all around you. It is true that a decent amount of them will be prostitutes, you should ask whether they want money or not before you meet.
But plenty of them will be non pros. Some may only want a serious relationship, others may be up for something more casual. In truth they are probably as horny as you are and will be ready to do whatever you want whenever you want it.
Message TS On ThaiFriendly
You should try to start to pipeline about a week or ten days before you arrive in town. People have short attention spans, there is no need to hop on months in advance, unless you just enjoy the chatting.
Set up a profile on the site and begin to search for the ThaiFriendly ladyboys in whatever cities you will be visiting. Message the ones that you find attractive and let them know you are coming into town.
The majority of them are going to reply to you and be very happy to give you their number. Actually, in this country most people use the LINE app so install that so you can chat with them.
Move the conversation to the app and you can even have a video call if you want. Thai ladyboys will probably have no problems making this a sexy video call if that interests you.
There will be hundreds of trans in the bigger cities, and maybe 50-100 in some of the smaller cities. Either way the easiest way to find them will be through online dating.
Dating Thai Ladyboys
This should be quite easy as well. If you want to take your hot Thai ts date out on the town they would love nothing more than to parade around with you and have everyone see them with a foreigner.
If you are more shy and just want the first date at your room they probably will be down also. Just ask them to come meet you wherever you want the date to be and they will probably say yes.
Even though the majority of them will be very eager to meet up you should still try to have as many contacts as you can. Once you meet them just keep things simple.
Be nice, smile, crack some jokes, and try to get them back to your place. If you can get them in your room, which you can, then anything you want to do will be possible.
This may all sound really simple but that is because it is. As mentioned they are probably hornier than you are, it isn't always easy for them to find willing sex partners.
Just be honest with your intentions, be a nice guy, and you will have no problem meeting ladyboys on ThaiFriendly.