Review Of Viking Bar On Fields Avenue In Angeles City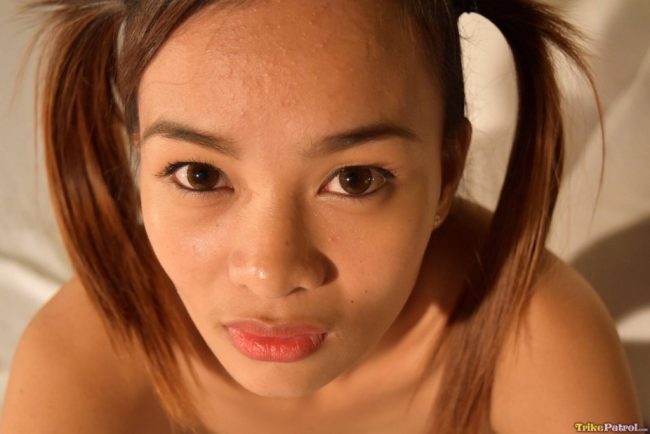 Thanks for reading our review of Viking Bar on Fields Avenue in Angeles City. The nightlife in this city has so many cool bars to choose from that when you first arrive it can be tough to figure out where to start.
Should just want to head into the first one you see? Or should spend some time trying to scout out exactly where to go and when? During this review of Viking Bar on Fields Avenue we will tell you the pertinent info you should know before you visit.
With so many options in our GuysNightlife sexy Angeles City girls post plans often get forgotten very quickly here. Some guys are so excited to visit that they read all they can about the place and think they have it all figured out.
They try to map out their whole trip, but then when that first cute Filipina bargirl smiles at them all those thoughts are gone. You definitely should do research, but you should also adapt when the time is right.
Just because a blog, website, expat or forum post tells you one bar is best doesn't mean it will be right for you. Guys don't all have the same tastes and there is a lot of variance when it comes to nightlife experiences.
We will start out this Viking Bar review by letting you know where you can find this bar. Once you hear about the location and the opening hours we will move on to more interesting details.
We will get into the prices and of course the Fields Avenue bar girls. Though as we will mention later it is kind of pointless to talk about the girls since lineups can change so quickly here.
Located On Fields Avenue
You can find Viking Bar right on Fields Avenue is the main red light district in the city. There are probably 50 bars within walking distance of it.
There is a big sign out front and there will be doorgirls inviting you in. If you are having trouble you can also look for the Royal Amsterdam Hotel which is right next door.
It opens at 2pm and closes at 4am every night, during the day they will only have a skeleton shift.
The Prices At Viking Bar
Prices may change before your arrival and if they did they probably went up. Most bars on Fields have very similar prices and Viking is the same.
A local non imported beer will cost around 100 pesos, while a ladies drink will be 150 and a double ladies drink will be 300. You generally don't get too much more value for a double, they just know that most guys won't want to look cheap and will pay the higher price.
We wrote a longer post on Asian girly bars for those who have never been before. It breaks down the lingo and how things work inside.
A shorter version is that when you go in to the bar a waitress will show you to a seat (or you choose your own) and offer you a beverage. It is probably best to ask to see a menu before you order if you want anything other than a local drink, and running up a tab might not be wise either.
If you see a girl you like you can ask her to join you, or ask the waitress or a mamasan (manager of the girls) to have her come over. If you want a girls company you need to buy them a ladies drink.
If you like her and want her to join you back in your hotel then you pay the barfine. Half of this goes to the bar and half of it goes to the girl, and most guys will tip around 500 pesos before she leaves if the girl makes them happy.
The word barfine can be taboo in Angeles City, it might be better to ask for an 'early work release' instead, but most guys still refer to it as a barfine.
The Fields Avenue Bar Girls
When talking about the girls at Viking Bar you really will need to see and judge for yourself. Lineups can change by the day and all guys have different tastes when it comes to what turns them on.
Just because one guy thought the lineup was great in October doesn't mean another will think it is good in December. You are allowed to walk in and check out the girls before you take a seat. If you like what you see stay, if not you have plenty of other options around.
Overall dealing with bar girls in the Philippines is great and you should have a wonderful time. That is one of the main reasons so many guys travel here.
Remember these aren't like strip clubs, they will be in bikinis but not naked. Don't expect lap dances and you probably shouldn't be pawing all over the girls. These girls really don't consider themselves hookers and the better you treat them the better they will treat you.
The most important thing to do is have a chat about what will go down back in your room. The main points to confirm are how long she will stay and how many rounds you can do. Short time generally means 1 round or an hour or two, long time means all night and multiple rounds.
If you have any specific requests like anal, no condom, CIM or anything kinky check with her before you leave the bar. Don't assume everything is on the menu with every girl because it isn't.
After that awkward chat be a friendly guy so that she will be comfortable around you. Remember in Asian culture you should always smile, joke, and try to keep the mood very light.
That is the same way you act when dating Filipina girls which are really easy to meet on PinaLove and Filipino Cupid. All you need to do is be a nice guy and make them comfortable.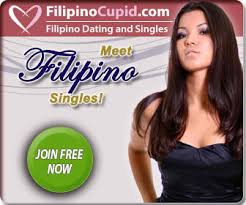 That is why so many guys love this country and these girls. If you are only in town for a few days then bargirls might be the way to go, but if you have time to explore the dating sites they can be very well worth it.
Log on a week before you arrive and start to make some contacts. For this city you will want to search in Angeles, Clark, and Pampanga. Heading to Manila which is 90 minutes away may not be a bad idea either.
For a much longer breakdown of how to make the most out of the nightlife in Angeles City this eBook will be very helpful. It has all of the tips you need to show up like a pro and make the most out of your time here.
Hopefully this review of Viking Bar on Fields Avenue in Angeles City was helpful to you.