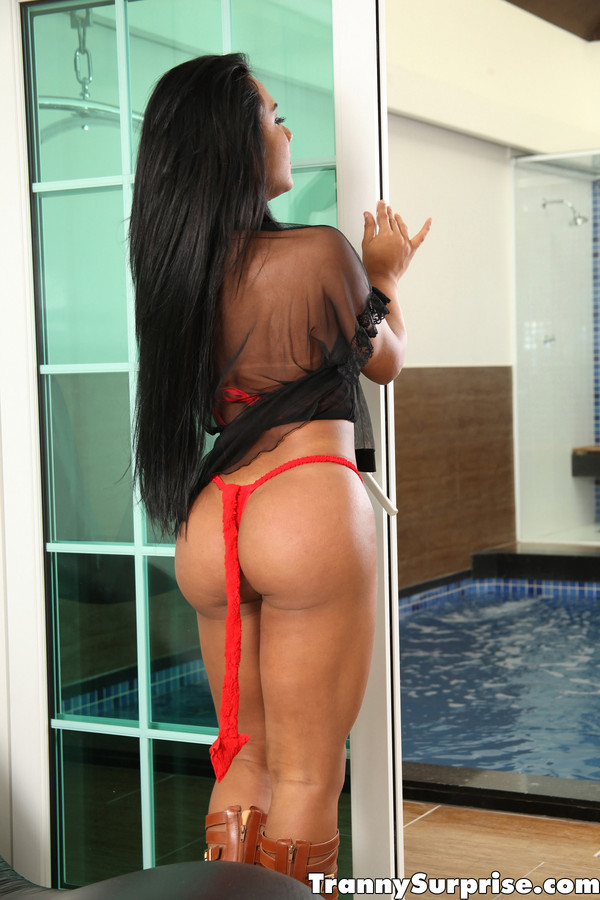 It is not as easy to find ladyboys in Ho Chi Minh City as you may think. A lot of guys go backpacking through Southeast Asia and they get used to seeing ladyboys all over the place.
First they land in Thailand and are swarmed by trans, then they head to Cambodia and see many, then when they arrive here they can't figure out where to find ladyboys in Ho Chi Minh City.
If you are traveling around Southeast Asia then you will notice the ts girls right off the bat. Even if you aren't there for ladyboys at some point it will hit you: why aren't there any ladyboys around Bui Vien?
If you have never been before Bui Vien is the main strip where most tourists, mostly backpackers, spend their time. There are cheap hotels, bars, and even a few girly bars.
There are also loads of massage parlors. This is exactly the type of place that you would expect to find HCMC ladyboys because they would be all over in other Southeast Asian countries.
The most similar place to this street may be Khao San Road in Bangkok and you can't walk around there without having many ladyboys try to pick you up. It isn't the most popular spot to party with sexy ts in in that city, not by a large margin, but there are still a whole lot of shemales there.
However, in Bui Vien you will almost never see any. From time to time a Vietnamese shemale will stroll through, where as in other sexpat spots around the world there will be lines of them standing along the street calling out to every guy that walks by.
Luckily you can find some online but we will get into that in a bit.
Where Are Vietnamese Ladyboys in Ho Chi Minh?
This really is a tough question to answer. We were just speculating in a similar thread about why it is so hard to find ladyboys in Jakarta that the answer was it was a very conservative society, and that there isn't a main sexpat area.
Well Ho Chi Minh has the main sexpat area where ts should be hanging out and they aren't there. Vietnam is a pretty conservative society as well, though for different reasons than Jakarta. In Jakarta the women dress very conservatively, but many are not conservative when it comes to casual sex.
They have no problem hooking up with a foreigner even if it is only going to be a one time thing. Vietnamese girls are not the same, for one they don't dress near as conservatively. Short shorts are common, and when they go party in the nightlife they dress ridiculously sexy.
However they are extremely prude when it comes to casual sex and it usually takes many dates to get a Vietnames girl into bed. So does the conservative nature of the country play into why it is so hard to find Vietnamese ladyboys?
There clearly aren't too many shemales around, if there were you would see a whole lot more at Bui Vien. Or maybe the Vietnamese ladyboys aren't prostitutes looking to make money off sexpats? For more on all of the nightlife in this city click this link.
As far as specific places to actually go find Saigon ladyboys here we unfortunately do not have much to offer. You could go to the Full Disclosure parties which are held once a month and feature drag queen performances. It brings out many people from the local LGBT community and should give you a chance to see some sexy ts girls.
And then there is the most popular gay bar in the city, Republic Lounge, but anyone who has tried going to a gay bar to meet trans knows you need to have a lot of patience and then get lucky as well. Really your best bet is to let technology help you out and you can read how in our next section. There is also a growing TS nightlife scene in Hanoi as well.
How To Find Vietnamese Ladyboys
While you are not going to have anywhere near the same amount of Vietnamese ladyboys to try and chat with online as you would Filipina ladyboys there will still be a decent amount. Enough to keep you occupied.
MyLadyboyDate is the worlds biggest transgender dating site and there are quite a few Vietnamese ladyboys from Ho Chi Minh City on there. You can chat them up and see if any hot ts off MyLadyboyDate want to meet up with you.
Good luck finding ladyboys in Ho Chi Minh City.