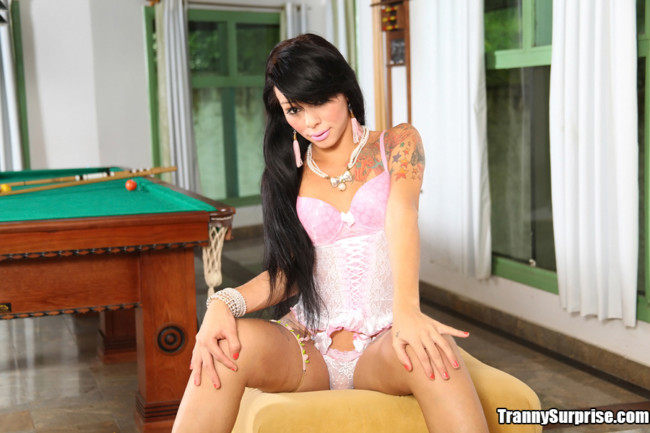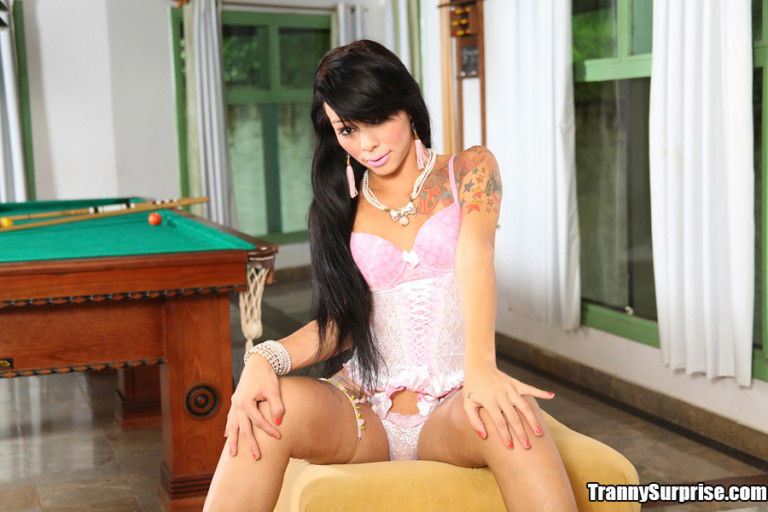 If you like ladyboys and are traveling around Southeast Asia you may get to this city and wonder WTF is going on? You may start searching online for 'how to find ladyboys in Jakarta?' because you aren't seeing them anywhere.
Particularly if you came from somewhere like Bangkok or Pattaya where there are ladyboys everywhere you go in the nightlife. You can't go out to party in either of those towns without being called out to by 20 a night.
There aren't quite as many in the Philippines, but you will still see a decent amount during your trip, and they will surely be out in the Manila or Angeles City nightlife. But in Jakarta? Where are the ladyboys?
If you want to try and get some advice from a local you will need to ask for a 'waria' because that is what they call Indonesian trans. Be on the lookout for that word on different dating apps or sites.
Conservative Country = Not Many Jakarta Ladyboys
If you walk around a mall in most places in SEA you are going to see quite a bit a skin from girls. Short shorts, tank tops showing cleavage, cutoff shirts showing lots of belly.
In Indonesia that is not the case, they dress very conservatively, and we aren't only talking about the girls in the head scarfs. You may see a girl in a nice dress going out for dinner, but you will almost never be seeing a short skirt or short shorts.
That may be why you don't see any Jakarta ladyboys out and about during the day. It might just be to conservative of a society and they aren't as openly accepted by their people as the transsexuals in other Southeast Asian countries are.
No Good Trans Pick Up Bars
In the cities we listed above that were in Thailand and the Philippines it is super easy to pick up ladyboys at night. You just go to the main girly bar area in any of those cities and there will be plenty of them around.
But there is no main girly bar area in Jakarta. There are plenty of available girls for sex at the various sex clubs, but they are not all in the same area like you find in other places. The hotels that have the sex clubs are spread out and you don't see freelancers standing around outside.
The main place to find freelancers in Jakarta is at Blok M but it is just a tiny little street with a couple of bars and a few girls hanging around outside. The scene there is like 1% as big as what you find in these other cities, or at least more spread out.
If you are going to find a ladyboy freelance prostitute in Jakarta nightlife it is probably your best shot, but your odds are low. Another place you can ask a taxi to take you to is Tamang Lawang where trans might be standing on the side of the road, but it is a sketchy area.
It really is amazing because the city is so huge and you know they are out there, but you just can't find them.
Look For Indonesian Waria Online
You can find Jakarta ladyboys online, and while there aren't anywhere near as many as you would find in the other countries there should be enough.
There are plenty of ways to find them and some are easier then others. If you are looking for prostitutes then the Skout App is something you should definitely use.
You will see 'Waria Escort' or 'Waria Massage' as the name for some on Skout, or others will say Waria as the name and then when you chat with them they will let it be known they want money. They are on Tinder but with so many girls on Tinder in Jakarta it can be hard to weed through them all to get to the ladyboys.
Now if you want to find some that aren't prostitutes, or have more ways to find the pros you can log on to MyLadyboyDate or Indonesian Cupid. MyLadyboyDate is a site specifically for guys and ladyboys to meet online and it covers the whole world.
There are hundreds of Indonesian waria on the site, and a third of them hail from this city. Some might be prostitutes, but most will be 'good girl' types. Indonesican Cupid is a site for guys, girls, and ladyboys but you can target your search to ladyboys only if that is what you want.
Remember to always look for the word 'Waria' anytime you are looking for Jakarta ladyboys online.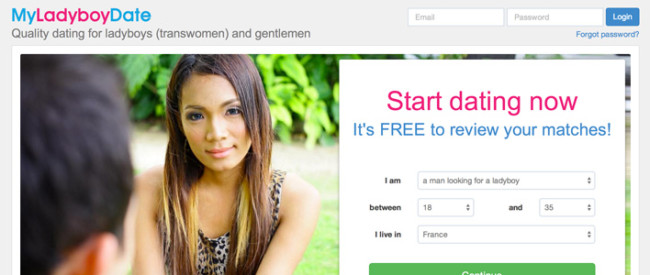 Better Places To Find Ladyboys In Southeast Asia
If you are already in Jakarta and looking for ladyboys then online is your best bet, but you probably shouldn't travel there for a ladyboy vacation. If your goal is to go to Southeast Asia and hook up with lots of ladyboys then check out this ebook.
It will break down the best places to go and how to go about your business on your first ladyboy trip to SEA. Or just watch the hottest ladyboy porn at Tranny Surprise part of the Reality Kings network. Until then enjoy finding ladyboys in Jakarta.