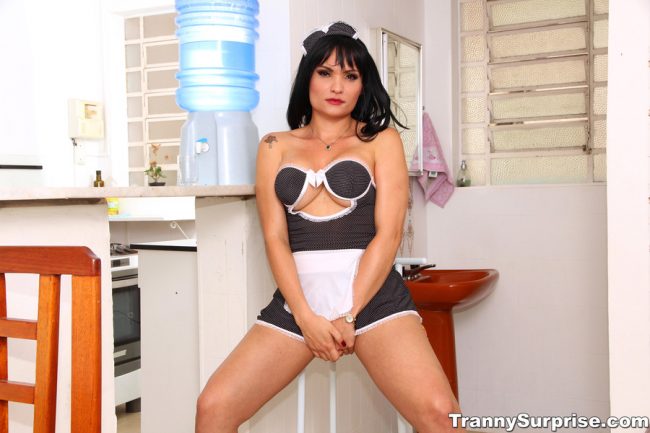 If you are looking for where to find ladyboys in Vientiane, Laos we have some tips for you. While this is a pretty sleepy town with limited nightlife you still can find plenty of transsexuals around.
Most of the sexy ladyboys in Vientiane are going to be from Thailand and not from Laos. This is to be expected, Thailand is one of the trans capitals of the world after all.
We aren't saying that you are going to find a ton of ladyboys around town, but compared to the other nightlife that is available you might be surprised at just how many ts there are. Finding a trans who isn't hoping to get paid for sex might be a different story.
There are a couple of main areas around to find these Thai ladyboys so we will mention them first. After that we will talk about where you possibly find some trans for a long term relationship and not just casual sex.
It should be pointed out that bring local Laos girls or ladyboys to your room is actually illegal and many hotels will report you to the authorities for it. We will also list some guest friendly hotels where you should be safe to have your fun if you do pick up a ts.
Meeting Thai Ladyboys In Vientiane
Like in most places around the world the ladyboys will find you and not the other way around. The main touristy backpacker bar in this city is Bor Pen Nyang and there will be plenty of Thai ladyboys going there most nights of the week.
You should be able to spot them pretty easily and don't be surprised if they either come up to you or make it clear that they have an interest. Weekend nights will probably have more trans out than weeknights.
You can also find ts roaming all around the touristy area near the Nam Phu fountain. Just head out in this touristy nightlife district after dark and they will make their presence known.
We mentioned that bringing a local back to your room is illegal so you should ask them if they are Thai or Laos ladyboys. If they are from Laos then stay at guest friendly hotels like Avalon Hotel or La Ong Dao.
Even if they say they are from Thailand you probably would be best staying at those hotels if you want to bring guests back just to be safe. Please also contact these hotels or make sure when you check in that they are guest friendly, don't risk your freedom or money on us saying that it is so.
Meeting Laos Ladyboys Online
While some guys will be satisfied enough with the trans in the nightlife that won't be the case for all. You definitely would want to wear a condom if having sex with transsexuals you meet out on the street, some may even be prostitutes so be careful.
But some guys are going to want to meet and date some 'good' ladyboys in Vientiane who want a serious relationship. For that you probably will need to try online dating and your best option will be MyLadyboyDate which is the worlds biggest international transgender dating site.
There aren't a ton of active trans users on the site in Vientiane, but if they are out there these would be the sites to find them. Plus you can contact sexy ladyboys all over Asia or the world and plan where you should travel next.
Some people are kind of turned off by ts online dating because there are so many people using dating sites to kill time, dating apps are notoriously bad for this. Unfortunately not everyone who signs up to them is actually looking to meet or hook up with someone, often they are just bored and need something to do so they chat with strangers.
Well, when it comes to meeting ladyboys online don't expect to find that type too often. There might be some, but for the most part ts are on the sites because they are ready to do this, and do it now.
That might mean go on a proper date at a nice restaurant, it might mean go out to a bar or club, meet at Starbucks, or just watch a movie at your place. But they are very rarely going to play it slow, if you invite them to do something you can expect them to say yes a high percentage of the time.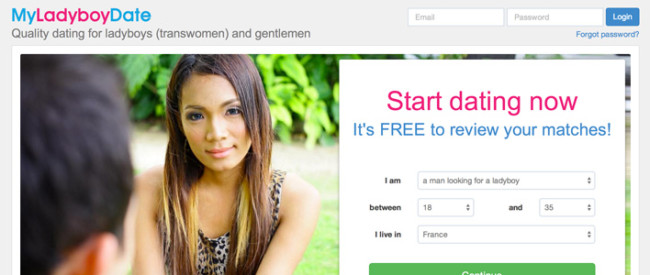 Good Luck Meeting Laos Transsexuals
While not a ladyboy hot spot by any means there are some around. Just put yourself in the touristy nightlife areas are and you will find some Thai ts.
Make sure to confirm your hotel is guest friendly to stay out of hot water. Good luck trying to find ladyboys in Vientiane, Laos.