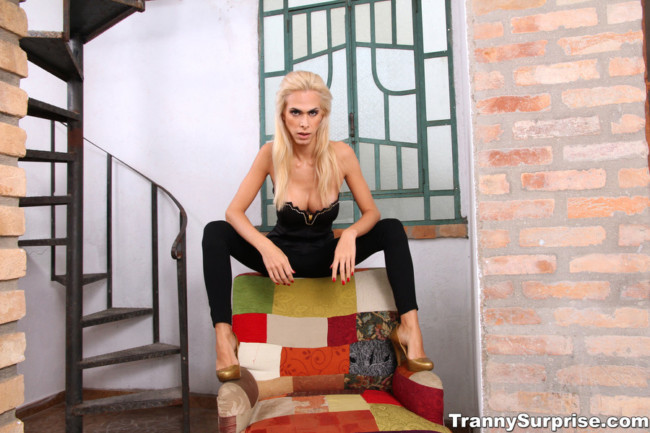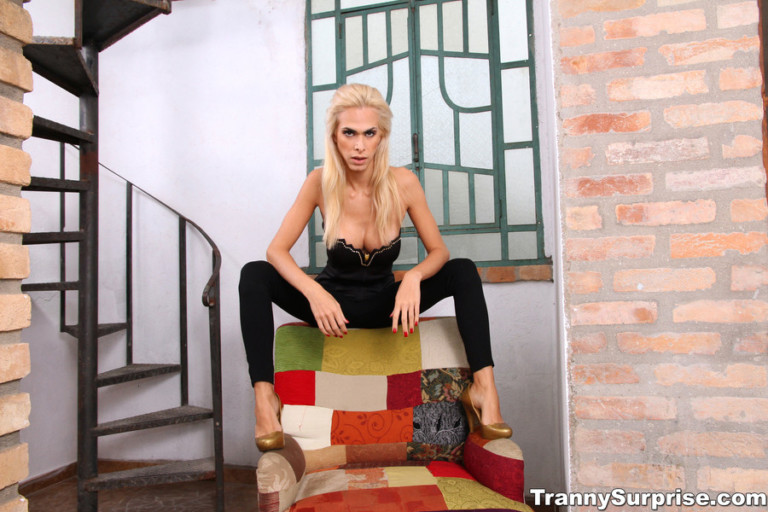 Today we are going to talk about how Kiev is the best city to meet ladyboys in Ukraine. This should not come as any surprise, in most places around the world the biggest cities in a country will be the first to catch on to the latest trends around the world.
You are unlikely to see Ukrainian ladyboys outside of Kiev, it is certainly the best city for it. However if you fire up a ladyboy dating site you might be able to find them in smaller towns.
Online dating is probably going to be the easiest way to find shemales in most cities, even here. The gay and trans nightlife areas will have some out and about, but they are much more active online.
This isn't a surprise either, online dating is a great way to meet new people. Just remember when you are online dating to be on the look out for all of the different names they may call themselves.
Ladyboys, shemales, transsexuals, trans, ts-girls and t-girls are all signals to you. If you see any of those on a dating site profile you know who you are dealing with.
Lets start out with the gay and trans nightlife in Kiev, then talk about the best dating sites to meet Ukrainian ladyboys anywhere in the country.
Kiev's Gay & Trans Nightlife
Even though homosexuality was legalized in this country in the early 90's you don't see much of it around. This is a very macho culture, some people are tolerant of the LGBT nightlife, others are not.
There are some gay and trans bars around town but not all that many. If you want a trans bar in Kiev your best bet is going to be Lift Nightclub.
You might find some shemales in drag there, but it really is more of an all around LGBT nightclub. Andy Bar on 12 Khreschatyk is probably the most popular gay bar. This is another good spot to look for transsexuals but again there is no guarantee.
The last spot you may want to try is L'Kafa Cafe on Boulevard Lesi Ukrainky in the Pecherskiy District. It is mostly a lesbian bar, but any and everyone is welcome.
Outside of that the rest of the gay and trans scene is underground. If you hang out in those pick up bars you might be invited to some less publicized spots.
Even though this is the best city for ladyboys in Ukraine that doesn't mean it will be easy to meet them out on the town. It is pretty similar to trying to find Warsaw TS bars, there may be more there than other cities in Poland but that doesn't mean there are many.
Meeting Ladyboys In Ukraine Online
No matter who it is you want to meet and date online dating is always going to be the quickest and most efficient way. Dating is all about volume and there is no better way to rack up a bunch of stats then online dating.
This is even more true when it comes to finding shemales in Ukraine. They are like a needle in a hay stack and many of them are 'undercover' and don't go out dressed the way they want to dress.
But shemales are very active online. The best dating site to meet ladyboys in Kiev is MyLadyboyDate.
MyLadyboyDate is the most popular transgender dating site in the country. You won't find any females on this site, it is just for the trans and the guys that like them.
That makes things a lot easier as you don't have to scroll through a bunch of females or toggle your settings. While there are more trans in Kiev on the site than any other you can also find ladyboys in other Ukraine cities like:
Kharkiv
Zaporizhia
Donetsk
Odessa
Lviv
Mariupol
That is currently, but things can change fast. The best thing you can do is sign up to both sites for free, search for trans, and see what you find.
If you like the current selection on MyLadyboyDate then go ahead and sign up. If you don't like what you see it didn't cost you a thing to check and see if there were any shemales around that suited your fancy.
This country is not a hotspot for trans, but they are still out and about. Hopefully this post about how Kiev is the best city to meet ladyboys in Ukraine will help you find what you are looking for.