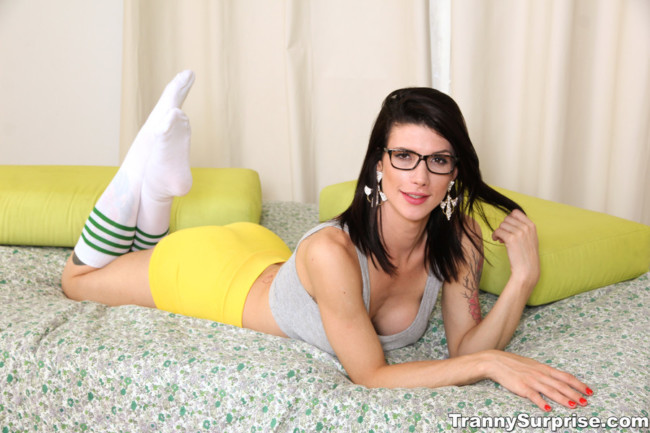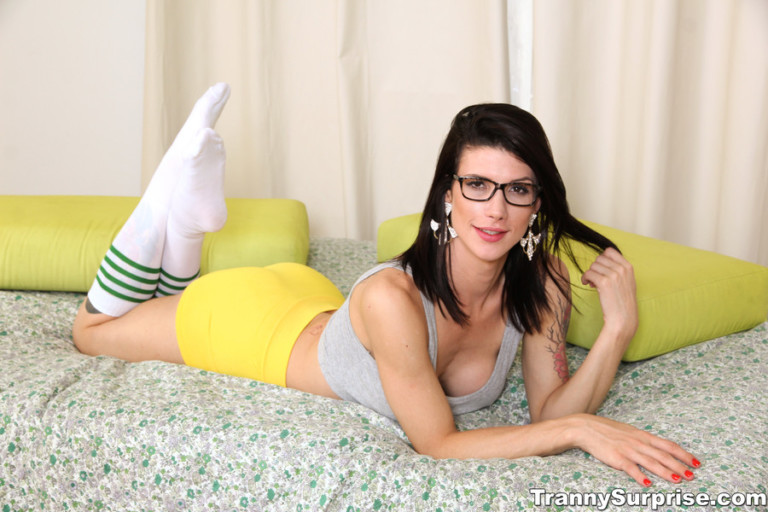 In this post we will help you find where to meet shemales in Medellin. They are pretty popular in this part of the world, but hot ts still can be a bit hard to track down.
There are two main ways to meet shemales in Medellin. The first one would be to go to the common tourist nightlife zones, but unfortunately many there will be ts prostitutes.
Of course not all guys are interested in hookers, and if that is the case with you there really is only one other way. That would be by using ts online dating sites, and there are a couple that stand out.
First lets tell you about a good shemale bar, then give a quick word of warning about the prostitutes, and after that we will discuss ts online dating. If you weren't aware travesti is the local word for shemales. They also can go by ladyboys, t-girls, ts-girls, transsexuals, or many other names.
If you are trying to find them be on the lookout for all of those names.
Medellin Shemale Bar
Most of the time tourists come across shemales they are prostitutes in a city like this one. So, how do you meet them outside of the main touristy area?
You can head to 'La Danna' which is the best shemale bar in Medellin. It is located at Carrera 50 #55A-18 and is very popular with the transgender community. Viva Discoteca at Carrera 74 #49B-25 is another place to try and pick up sexy ts.
It is also very popular with guys that are hoping to meet some cool trans in this city. We can't promise that none of the ones there will be hookers, some ts very well might want your money.
But most won't. Once again though, keep an eye on your drink just as you would need to in Cali, Bogota, or wherever you are in this country.
Shemale Prostitutes In Medellin
One important thing to note is that in the common places to meet shemales in Medellin you are often dealing with trans prostitutes. If you search for where to meet shemales in Medellin online you are either going to find info on LGBT bars, drag shows, or ts prostitute hot spots.
We don't like to promote ts prostitutes on our site so are not going to list those places. Look, finding shemales who aren't prostitutes is like finding a needle in a hay stack. Luckily we have technology to help us out, so use transgender dating sites and get the job done quickly. Unfortunately there might be some Medellin shemale escorts on them, but just politely ask to find out before you meet.
Meeting Colombian TS Online
The last way to find them is to meet shemales in Medellin online and the best site for that is MyLadyboyDate. When using it you can meet ladyboys from all over the world, and many from this city use it also.
The best thing you can do is sign up to both sites for free and check out how many shemales are available when you search for them. Choose the site that has the most ts when you are looking and fully register for it.
Then you can start to send out messages and don't be surprised when you get lots of replies. As far as dating trans goes you can invite them straight to your place and say you are shy to go out in public since it is your first time meeting one.
Or you can invite ts for dinner and a movie or whatever else you think sounds fun. They will be quite happy to meet you, and probably really horny as well.
Start to pipeline a week before you arrive so that you have some numbers ready and waiting. You may want to ask them to Skype just to make sure they look the same as their pics.
Don't be surprised if your Skype chats turn naughty, that can be fun. You may want to ask ts if they are hookers, it can be hard to figure out and the only way to be sure is ask.
Just do it in a polite way when you first start talking to them. Explain the last few trans you talked to asked for money and ask if they expect money also.
They know that many trans are prostitutes, they won't be offended. That way you won't get a surprise in the morning when they ask you for money on the way out the door.
You will be able to meet and date so many shemales using MyLadyboyDate that you will have a wonderful time. Just remember, the more contacts you make the more dates you will be able to go on.
Don't put all of your eggs in one basket, get as many numbers of ts as you can. People are flaky, don't assume one number means you have closed the deal.
Hopefully this post on where to meet shemales in Medellin, Colombia was helpful to you.