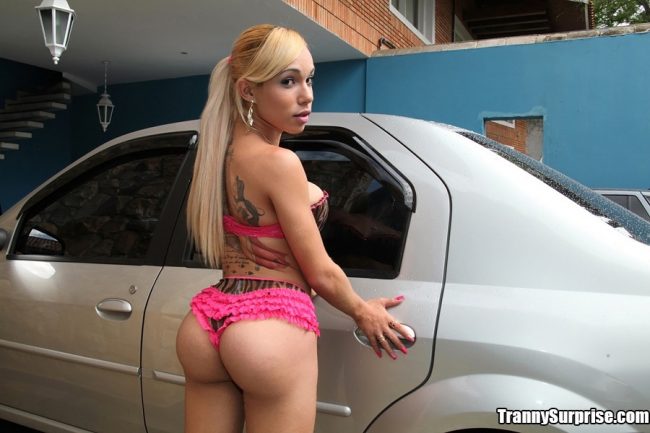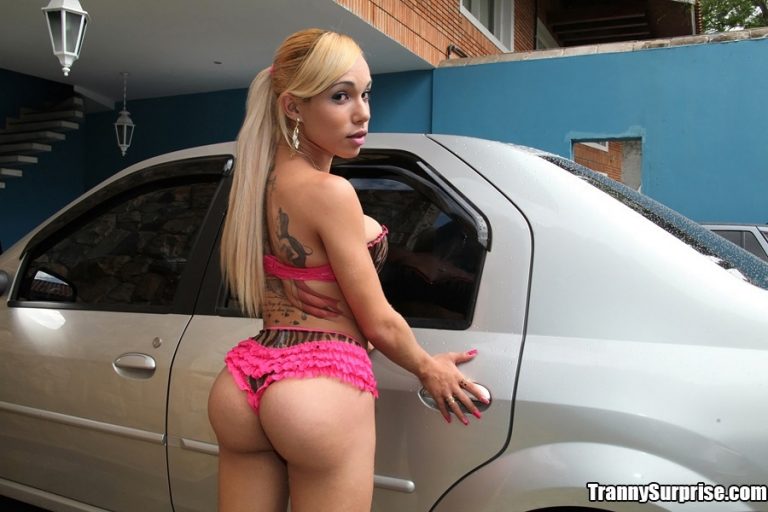 If you are looking for where to find shemales in Cancun we have some tips for you. TS are out and about, but maybe not the easiest to track down.
One of the best ways to find shemales in Cancun would be online. The local slang for transgenders is 'travesti' so you should be on the lookout for that word when searching online.
During this post we will tell you about some of the best bars for LGBT nightlife here, plus mention some ways to find shemales near you online. There are plenty of options, but don't make the mistake of thinking this is a place loaded with ts.
They are around, but you need to keep your expectations in check.
Best LGBT Nightlife In Cancun
Some of the best bars and nightclubs to meet shemales in Cancun are:
These are not really located in the best areas of town so you may not be comfortable visiting them. If you do go then try to take a taxi or Uber directly there and don't get drunk and stumble around outside.
As you can read in our Cancun travel guide for single men the main place most tourists will stay in town is called the 'Hotel Zone.' This is where you find the best beaches, nightclubs, and of course hotels as well.
Most tourists who visit this city will spend just about their entire trip in this area of town. However many of the best LGBT bars are located outside of the tourist area.
They are mostly gay bars but will have some live drag shows from time to time. You can't be 100% sure that there will even be any Cancun shemales there on the night you visit unless they are having a drag show.
But they are the best and most likely place for you to find trans. We have linked you to their websites or social media so try and see if they mention they will be having any drag shows or mention any special nights for shemales or travesti in the near future.
Some who know the scene well may wonder where Picante and Karamba are. Picante is now Laser Hot Bar and Karamba sadly has closed, it used to be a great place to pick up sexy Cancun ts.
There are also a couple of more 'gay friendly' bars located right in the Hotel Zone where you might be able to find some like Coco Bongo and Palazzo Club. However these aren't even full on gay bars and you aren't guaranteed to meet any trans in them.
Ask yourself if you really are willing to sit in a gay bar all night on the off chance the sexy shemale of your dreams is going to walk through the door. Then all you have to do is hope that ts is single, wants to meet someone, gives you the chance to introduce yourself, and decides to leave with you.
All in all it is going to take some time, effort, and luck to end up meeting shemales in the Cancun nightlife. You can definitely find more in Mexico City.
Transgender Online Dating
There are a few main dating sites to meet transgenders online in Cancun. The best trans dating site in the world is MyLadyboyDate but you may not find a huge selection of them in this city.
You can chat with sexy ladyboys from all over the world, and maybe set up some meets with any ladyboys on the site in Mexico.
If you are using dating apps be sure to look for the common code words like travesti or ts somewhere in their profile.
Good Luck Finding Shemales In Cancun
There are plenty of travesti online escorts in Cancun, finding shemales that aren't hoping to get paid will be a harder time. Head to the LGBT nightlife bars we listed before and specifically on one of their live drag show nights and you will give yourself your best chance to party with ts.
Or just use MyLadyboyDate for maximum efficiency. Good luck when trying to find shemales in Cancun.