Finding Girls For Sex In New Zealand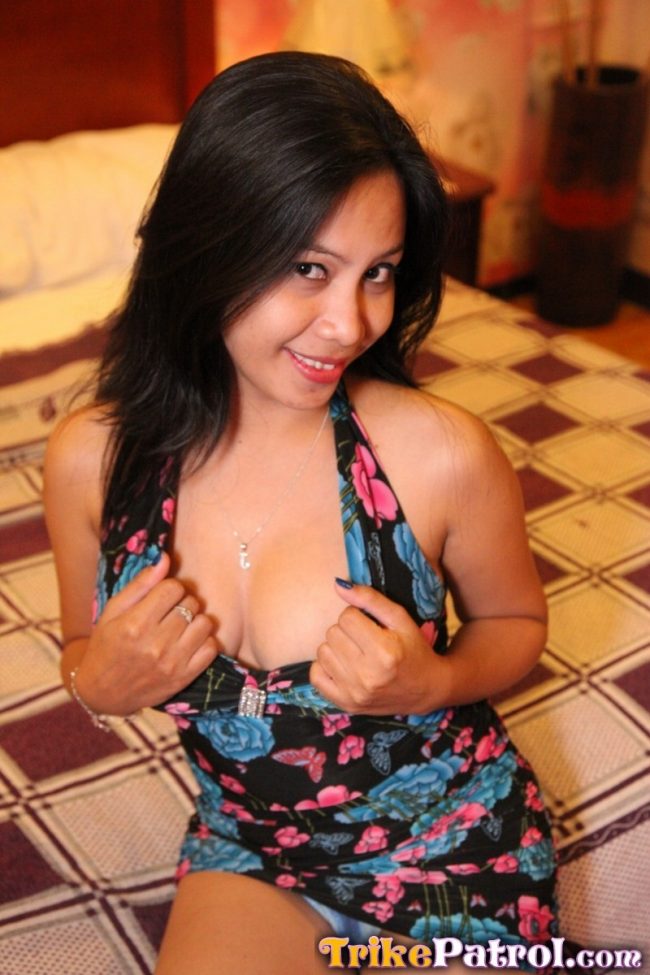 In this guide to finding girls for sex in New Zealand we will break down what a single guy needs to know to have a great time in this country. We will cover the biggest cities of Auckland, Wellington, and Christchurch as well.
Not only will this New Zealand sex guide talk about the brothels, erotic massage spas, and online escorts it will also mention where the best nightlife in town is. That way if you aren't into mongering you will still no where to pick up girls.
Plus we will mention the best dating site in the country for those who want to do a little pipelining before they arrive in the country. Having some contacts made before you show up is never a bad idea.
Before we get into it we do want to point out that you don't find a lot of glowingly positive reports about mongering in this country. When it comes to the various ways to find prostitutes they really aren't well regarded.
If you want to take a vacation to enjoy the great nature that can be found here and just hope to get laid while you go then by all means check it out. But don't come here strictly for the sex, there are far better places nearby in Asia to meet prostitutes.
We will begin with some quick tips for finding hookers in New Zealand online and then start the city guides out with Auckland working our way around to Wellington and Christchurch.
New Zealand Online Escorts
If you are not aware prostitution was legalized in 2003 so you don't have any legal worries. You are free to Google for online escorts, hookers, or prostitutes in any city that you visit.
But meeting hookers online in New Zealand (or anywhere) often comes with many annoyances. Mainly that there are lots of fake ads and pictures so you never know who you really will meet.
Two of the better online escort sites are New Zealand Girls and Dollhouse Escorts. What you need to do is after you find the call girl you like contact her on Whatsapp and ask her to send current pictures.
Make it known that if the girl from the pictures she sends isn't the one you meet then you won't pay. Doing that will lower your chances of wasting your time.
You can also hop on AdultForum.co.nz which is a New Zealand escort review site. Here you can read reviews of guys who have been with various prostitutes and find out which are said to give a good performance and more importantly who to avoid.
It doesn't have too many active posters currently but it might pick up in the future. Just remember to get the current pictures of the call girls so you aren't disappointed when you actually meet up.
Auckland Sex Guide
The easiest way to find girls for sex in Auckland is to visit the brothels around town. The cheapest option is The Candy Club located at 3122 Great North Road where you can have quick sex for $80.
A mid tier brothel in Auckland is One33 located at 133 Vincent Street. The price here is $120 for a quickie. An expensive option is Vixens Gentlemen's Club at 25 Cross Street where sex will cost $170 for a quickie.
At any of these listed brothels in New Zealand we are mentioning the cheapest price for the shortest amount of time available. If you wanted a full hour or even longer then that the prices will be a lot higher.
But most will allow for a 20 or 30 minute session for the price we are listing. You can also try to visit an erotic spa for a happy ending massage in Auckland. The downsides to these is that usually all you get is a handjob happy ending, not a full service sex massage.
The prices are about the same as the brothel so most guys choose to visit them instead. Some well known erotic massage parlors in Auckland are:
Tantra Massage Angels in Newbury Place
The Pelican Club at 101 Newton Road
Sensual Relax Massage Centre at 166 Karangahape
At The Pelican Club some of the girls will have sex. There is also a good one located at 13 Manukau Road as well.
If you wanted to buy sex toys in Auckland then visit sex shops like Peaches & Cream or The Basement at 12 Canada Street. Now lets move on to girls that aren't hookers.
You can find much of the best nightlife in Viaduct, Britomart, and on Ponsonby Road. Some of the best pick up bars and nightclubs to meet single girls in Auckland are:
If you wanted to try day game then hit up Piha Beach.
Wellington Sex Guide
The brothels in Wellington will be the easiest way to find sex here as well. There is a wide selection and the prices are generally about the same in all.
Expect to pay around $100 for a quickie or somewhere between $150-$200 for a full hour. If there are any price differences we will mention it. Some of the best brothels in Wellington are:
Paris at 286a High Street Lower Hutt
Paradise Club
Kensington at 218 Victoria St
Funhouse
The Bedroom $350
Il Bordello at 146 Vivian St
At Paradise Club you will need to visit their website, contact them, and make an appointment before you go. The price for sex is $180 for a half hour.
Funhouse is $200 for a half hour. They feature a BDSM dungeon where you can enjoy bondage and many kinky sex toys. They also offer erotic massage with a handjob happy ending.
The Bedroom is very expensive at $350 minimum. Il Bordello is a good strip club in Wellington where you can also have sex on site with the hot topless dancers. The price for sex at this brothel is $250.
You can find men's erotic spas in Wellington at Velvet Massage, Total Relax, and Intimate Touch. Again they cost as much if not more than the brothels and all you get is a handjob happy ending.
A good sex shop is located at 27 Wellington Street called Nauti. Much of the best nightlife to meet single girls in Wellington is located around Cuba Street. Good bars and nightclubs to visit are:
If you plan on trying to pick up girls at bars definitely locate yourself near Cuba Street.
Christchurch Sex Guide
Like in the other cities in New Zealand the brothels are the best ways to find sex here. The prices are the same as above, a quickie for $100-$150 and longer time will cost you more.
Some of the best brothels in Christchurch are:
LA Girls at 54 Byron Street
Venus Room at 15 Thackers Quay
Executive Girls
Tammy's Escorts at 78 Jeffreys Road
Absolute Heaven
Absolute Heaven is the most expensive option and the minimum price is $150. Executive Girls is a Christchurch brothel that specializes in threesomes, BDSM, and sex toys. At Venus Room the prices go up a bit after midnight.
You can also get an erotic full service sex massage at LA Girls and Absolute Heaven. Some handjob happy ending massage spas in Christchurch are Sensual Touch on Marlaw Road and Tender Touch.
There is a Peaches & Cream sex shop located at 586 Colombo Street on the corner of Welles Road. Some of the best pick up bars and nightclubs to meet single girls in Christchurch are:
Now lets move on to online dating.
Meeting New Zealand Girls Online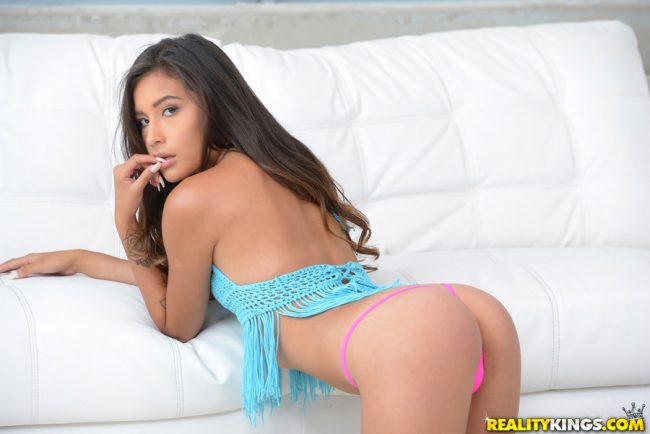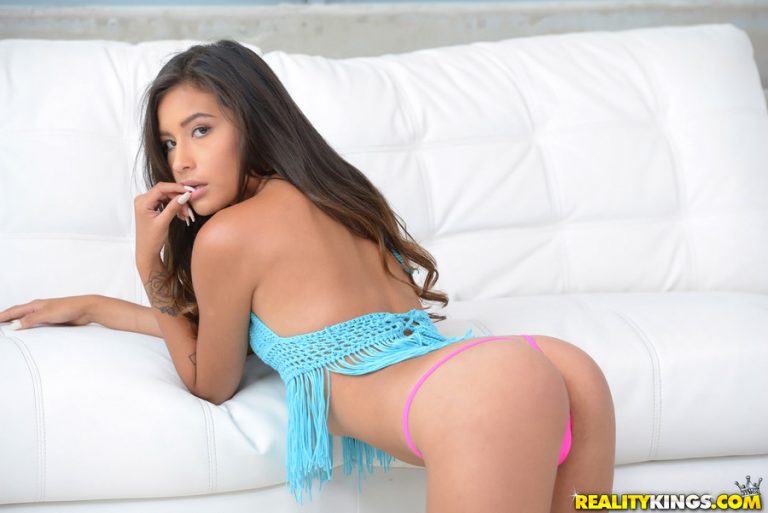 Some guys like to go do a quick bang at one of the many brothels in New Zealand. Others will want to get an erotic massage, meet a hooker online, or try to pick up girls at bars or nightclubs.
We all have different tastes and right now online dating is definitely trending upwards. The best online dating site to meet single girls in New Zealand is going to be Asian Dating.
This is a very popular dating site in this area of the globe and is actually used worldwide as well. If you don't want some quick session at a brothel, to pay too much for a handjob, or to pick up girls at bars hop on Asian Dating.
Of course there will be more girls in the bigger city of Auckland, but there should be a decent selection in Wellington and Christchurch as well. If you aren't liking the selection here then try Adult Friend Finder, that site is more about hooking up then serious dating.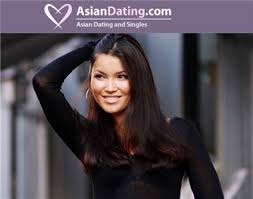 Good Luck Finding Sex In New Zealand
While not a mongers paradise by any means you can still find what you are looking for here. If you are a local guy looking to get a nut off then hop in a brothel. If you are traveling through at least there are some reliable options.
But there are far better places around the globe when it comes to girls. This eBook guide breaks down some of the best places on the planet to meet easy girls, some of them are very close to this country.
Hopefully this guide to finding girls for sex in New Zealand was helpful to you.