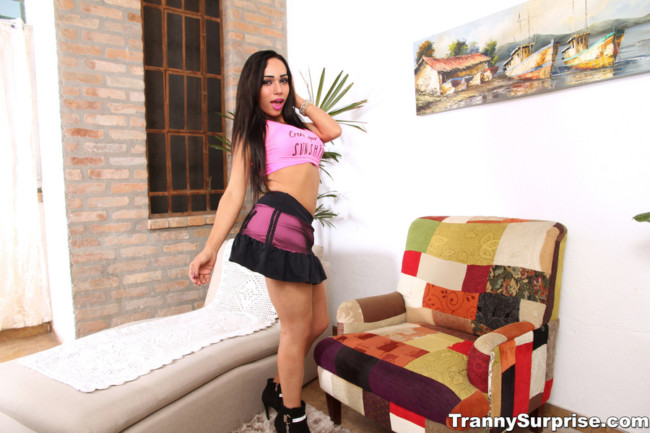 Having sex with ladyboys in Penang, Malaysia can be done but it isn't nearly as easy as some other cities in Asia. If you have just come from Bangkok or Pattaya and seen all the ladyboys there you may think that is how things are all over this continent.
They are not anywhere near as prevalent in Malaysia but they are still around. Finding sexy ladyboys in Penang will take more patience and maybe a little luck, but it can definitely be done.
Remember that this is a Muslim and conservative country. It is even technically illegal for a man to be alone in a room with a Muslim girl that he isn't married to.
So you shouldn't expect the same levels of naughty nightlife here as you find in Thailand or other places in Southeast Asia. But with so many tourists around and such a demand for ladyboys you definitely can find them.
This post will give you some tips on where you should go and what you should look for when trying to find ladyboys in Penang.  It will even tell you about a great ladyboy dating site.
Always Be Looking For Ladyboys In Penang
In more fertile hunting grounds you can have your guard down and only make an attempt to find transsexuals when you are ready for them. When looking for ladyboys in Penang that isn't the case, you must take your opportunities when the time comes.
That means as you walk around the touristy areas or are out in the nightlife you need to have your eyes peeled. If you notice one do not put it off until later, go and take them right then, or at a minimum get their contact info.
You can also try and have sex with Penang ladyboys in massage parlors. As you walk by maybe poke your head inside and see who is working, if you do that enough you will likely find a spot or two that offers a ladyboy sex massage in Penang.
The main area where they seem to hang out is on Chulia Street at night. If you spend enough time there you are bound to find what you are looking for. Particularly look for a bar called Soho which is the main freelancer pick up bar in town.
Meeting Ladyboys Online In Penang
If you use dating apps like Tinder or WeChat you will be able to find plenty of ladyboy prostitutes in Penang, but ladyboy escorts like to use the bait and switch to show really hot pictures that don't look like them. What if you want non pros? For dates, friendship, but still to have sex with as well?
If that is the case you need to be on a dating site, not just looking for prostitutes on Tinder. There are two main dating sites if you want to find ladyboys in Penang.
The first would be MyLadyboyDate. This is the best online dating site to meet transanywhere in the world. If you consider yourself a true fan of ladyboys you definitely need to check it out.
The other would be Malaysian Cupid. This is the most popular dating site in Malaysia but isn't geared only towards ladyboys. You will find many girls and also ladyboys here and can message any that you are interested in.
In a conservative country like this ladyboys may not feel comfortable walking around on the streets. They like to use discretion, that often means you can have the first date in your hotel room which will make it even easier to score with them.
Just explain that you have never been with one before and would prefer some privacy for when you hang out. Bet you they say yes!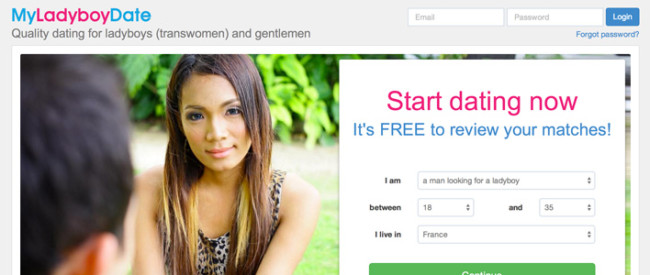 Good Luck Finding Sexy Ladyboys In Penang
If you put yourself out in the right areas and use the online dating sites you will have plenty of options. There isn't a massive scene here like other places but for a short trip you will have your hands full.
Remember that you can watch the best ladyboy porn on Tranny Surprise! All the pictures from this post were taken from a recent video they put up.
If you are living here and want to find a serious ladyboy girlfriend you can do that as well. This travel guide breaks down the best places to go on a ladyboy trip around Southeast Asia. Good luck trying to have sex with ladyboys in Penang.