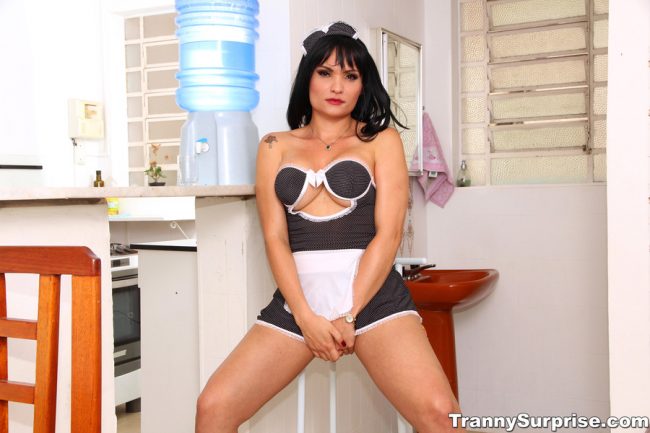 If you are looking for the best cities to meet ladyboys in Asia for foreign men then you have come to the right place. We will give you plenty of tips on where you can find them all around the continent and how you can hook up.
This area of the world is very tolerant to the transgender community. Whether you want to refer to them as transsexuals, trans, ts-girls, or shemales they all mean the same thing and are plentiful in certain areas.
Of course most know that Thailand will be the best country in Asia to meet and hook up with ladyboys so there will be many Thai cities on this list. But there are plenty of other spots foreign men can visit as well.
Generally speaking most of the ones you see out in public will be prostitutes hanging around known sexpat areas. It isn't like you see them sitting at a restaurant at a table next to you very often.
It can happen, but shouldn't be expected. If you want to find ones that aren't prostitutes you are going to have to turn to dating sites and then use your best instincts to figure out what their real intentions are.
Dating apps will also be flooded with hookers so they really aren't advisable if you are looking for a 'good' one to date. But if you want to pay they will be easy to find on Tinder in all of these cities.
Well we have a whole lot of places to get to so we better begin. This will be done in alphabetical order so it really isn't a ranking.
Filipina Trans In Angeles City
If you aren't aware Angeles City is the main sexpat town in the Philippines. It is located near the Clark Air Force base and some girly bars opened up to satisfy the troops.
What happened next is what happened in most of the places here. First comes the foreign men spending money, then comes the whores to take the money, and then comes the ladyboys to try and work their way in.
There are lots of freelance prostitutes located around Fields Avenue here, not a good spot for 'dating' non pros or finding a ladyboy bride.
Many Ladyboys In Bangkok
If you had to name the best city in the world for ladyboys Bangkok would probably win. Any guy who has been to the touristy area of Sukhumvit knows this.
At Nana Plaza there are 5 different ladyboy Go Go's, there is one in Soi Cowboy and a couple more in Patpong. Plus there are freelancers all around the Nana area, ladyboy massage parlors, and plenty to meet on dating sites like Thai Friendly and Thai Cupid.
Visiting Bangkok would not be a bad idea at all if you want to meet some sexy trans. Many are also looking for a foreign husband, but some will just want to hook up.
Good Dating In Cebu City
You can meet the prostitutes up at Mango Square and Ayala Mall, but this is a better city to date ladyboys seeking a foreign husband. Cebu City is a great place for online dating whether you are talking about girls or trans.
Just use Filipino Cupid and PinaLove and you will have more options than you could ever imagine. Hopefully you don't get tricked by one of the ones that is out hooking at Mango every night so don't start to trust them until they have earned it.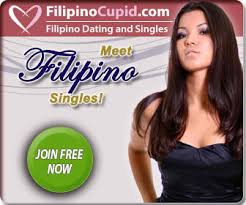 Some In Hong Kong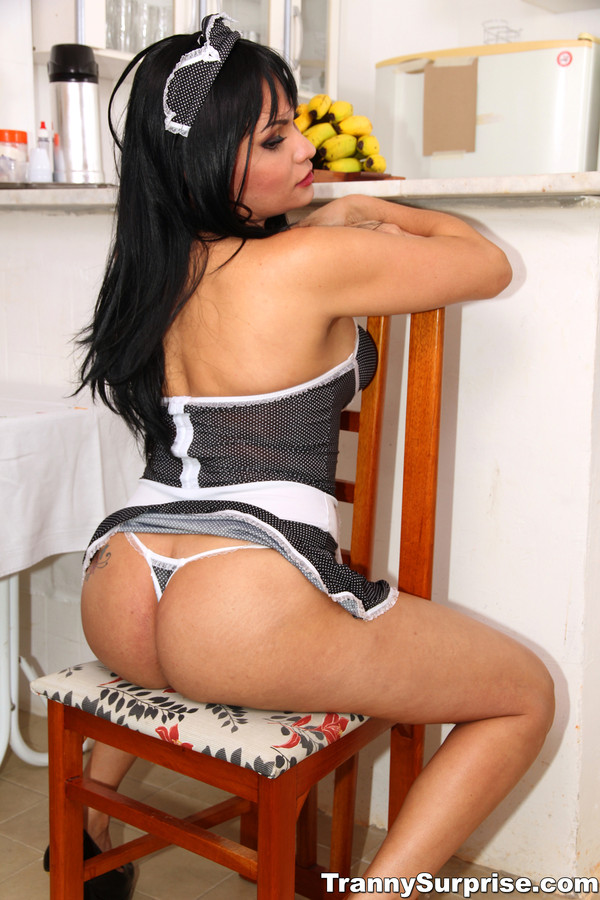 There isn't a huge scene in Hong Kong but you can find them working in Wan Chai on Jaffe Road. Outside of that you will just need to hope to find some non pros on Hong Kong Cupid to hook up with.
Maknyah In Kuala Lumpur
Malaysian ladyboys are known as maknyah and many of them live in Kuala Lumpur. They are often chasing foreign men and this is the main city people visit.
Since most tourists stay in Bukit Bintang and party at the Beach Club it is no surprise these are good places to find them, though they hang around outside Beach Club more often than inside.
Many Ladyboys In Manila
Similar to Cebu City this will be a very good place to use Filipino dating sites. This is a huge city so you should have plenty of options.
There will be some better options for pros as well though. Makati is the area of town where foreigners stay so that is where you will also find Manila ladyboys.
Particularly near the Burgos Girly Bars and at Cafe Havana.
Easy Pickings In Pattaya
This city is pretty much the Angeles City of Thailand. A spot where a bunch of Go Go's opened up near some foreign troops and now it is still a sexpat town to this day.
There will be freelancers hanging out all around the Walking Street and Beach Road areas. Plus there is boys town just off the beach and a few ladyboy Go Go's just off Walking Street.
My Way Bar is a spot you will definitely notice them as you walk through the main red light district.
Beach And Trans In Phuket
Our last city to get to in Thailand, this beach town also has a lot of nightlife. For ladyboys in Phuket just head to Soi Crocodile which is often referred to as 'Soi Kathoey' since kathoey is what they call trans in Thailand.
There are also a few bars out in the 'Nai Harn' area like Stumble Inn. For a ladyboy sex massage you can head to Tootsie's.
Korean's In Seoul
The main red light district in Seoul for foreign men to visit is known as Hooker Hill. Just up the hill and not far away is 'Homo Hill' where you can find the shemales to hook up with.
This is in the Itaewon area of the city. Not a huge scene, but should be plenty for a short trip.
Cambodian Ladyboys In Sihanoukville
The best spot to find Cambodian ladyboys would be the beach town of Sihanoukville. Again not a huge scene, but there are plenty of them hanging out at the bars on Serendipity Beach each night.
Some will be prostitutes but most will be in search of a foreign husband even if they ask for a little money at first. This is a very poor country after all.
Four Floors In Singapore
The Four Floors Of Whores in Singapore is one heck of an interesting place. Inside you will find quite a few bars and clubs filled with freelance prostitutes each night.
Plus there are erotic massage spas where you can get a happy ending on site. Oh ya, and plenty of ladyboys work there also.
Japanese Newhalf's In Tokyo
The word for trans in Japan is newhalf and the best place to find newhalf's is going to be Tokyo. Roppongi is the main nightlife area in the city and 'Kingyo Roppongi' is a good ladyboy bar to check out.
Mirage Club is a trans hostess bar where you can probably get some numbers and set up meets later on. Other bars that shemales will party at are Gaspanic, Black Horse, and Motown.
Japan Cupid will be a more discreet way to meet them if you want a serious relationship or to find a ladyboy bride.
Best Ladyboy Dating Site
Of course not all guys are going to feel comfortable going to a bar and meeting ladyboys in public. Lots of guys reading this are probably playing a mental tug of war on whether to go through with it or not.
The thought of trying to pick one up in a crowded bar or on a crowded street with many eyes on you might be frightening. Plus the ones you meet out in the nightlife are likely to be hookers that are with different guys each night.
If you want to meet some non pros then you have a few options. We already mentioned the best dating sites for certain countries above, particularly in Thailand and the Philippines those sites will work best.
But in other places you might be better off using MyLadyboyDate. It is the biggest trans online dating site in the world and there are many from Asia using it.
This will allow you to meet some that aren't hookers and are looking for a more serious relationship. Or some that aren't hookers who just want to experiment with a foreigner.
Remember that dating apps are going to be flooded with hookers. If you show up to any of these cities you will get many matches from trans on Tinder in the first few days.
The ones that match the quickest are the hungriest, sluttiest, and most likely to be pros. If that isn't a problem for you then go for it, if it is then proceed with caution.
Overall MyLadyboyDate will be the best way to meet them before you arrive to any city so you can have dates lined up. Or the Thai dating sites and Filipino dating sites will work really well.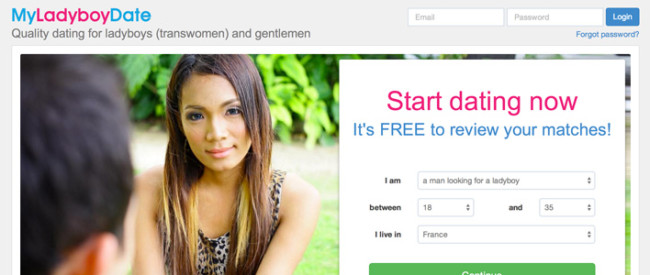 Good Luck Meeting Asian Ladyboys
There are definitely a lot of ways to meet them and you can have a lot of fun doing so. If you find them out in the nightlife in the known sexpat areas of town make sure you wear a condom and use protection with transsexuals.
This eBook breaks down the best way to take a ladyboy trip to Southeast Asia. Good luck if you visit any of the best cities to meet ladyboys in Asia.