Best Strip Clubs In Las Vegas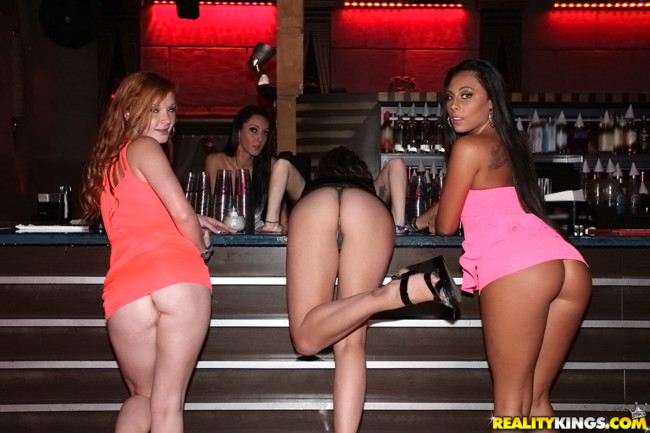 There are so many strip clubs in Las Vegas but there are definitely some that stand out above the others. Sure you are going to see some titties in all of them but the hottest girls definitely seemed to stick to the same places.
Two really stand out above the pack, but there is a third where you can find some sneaky hot girls at. Actually the hottest stripper we ever saw in Vegas (or at least as hot as any) was at the third. So lets start there and work our way up.
Crazy Horse III
This girl was so hot she will never be forgotten. Generally asking strippers if they would come to your room isn't going to work but she said she did 'private shows' for $500. She probably meant no sex just lap dances and $500 is steep, but how often do you get the chance with a legit 10?
She isn't the only reason Crazy Horse III makes the list though. There have been some very hot girls here over the years and the layout of the club is cool. There is one main stage and then another side stage. Multiple girls dancing is always nice.
Really though if not for that one girl we probably would just have this be a 2 strip club article, but she was so amazing we will include Crazy Horse III as one of the top strip clubs in Las Vegas.
Sapphire
Sapphire is definitely one of the best strip clubs in Las Vegas for many reasons. It probably has the most girls of any strip club. If you have never been it is like the size of a warehouse and is loaded with customers and girls walking around.
If you don't get a good seat you might be far from the stage, but there are always head turners passing by and lap dances to be paid for. There are always lots of hot girls to look at here, and sometimes there was ridiculous talent.
They also added a pool recently so you can head over during the day and see the strippers sunbathing topless and play around with them in the pool. Vegas pool parties keep getting better and better.
Spearmint Rhino
It is a struggle to decide which is the best strip club in Las Vegas between the Rhino and Sapphire. On any given night either could be better than the other. The pros of the Rhino are that any seat you get should have a good view.
The negatives are since it is talked about by many as the best strip club in Las Vegas it can be hard to get a seat. Weekends can get so crowded that it is hard to even walk around.
The talent is always great here, and one of our favorite strippers miss CJ Miles works there. She is there almost every weekend night so you know you will see an amazing Filipina booty every time you go.
If you aren't aware of CJ don't worry this blog will have you covered with her work.
What Makes Vegas Strip Clubs the Best
The money. Where the money is the hottest girls will follow. Why do LA strip clubs not have that great of a reputation? Because many of the hottest strippers in Los Angeles go to Vegas to get that tourist money on the weekends.
And they don't just fly in from LA girls come from all over. Some don't want to strip in their own city but have no problem showing it all in Las Vegas.
This leads to new girls coming in all the time. In other cities you may get stuck with the same girls over and over at your local strip club. No city has the variety of Las Vegas.
If you have more then a few days there are plenty of other clubs to head to, but none are on the level of the 3 best strip clubs in Las Vegas mentioned here. For more on the best nightlife in Vegas click this eBook.