Taipei Sex Spa Review: Taizhilian Spa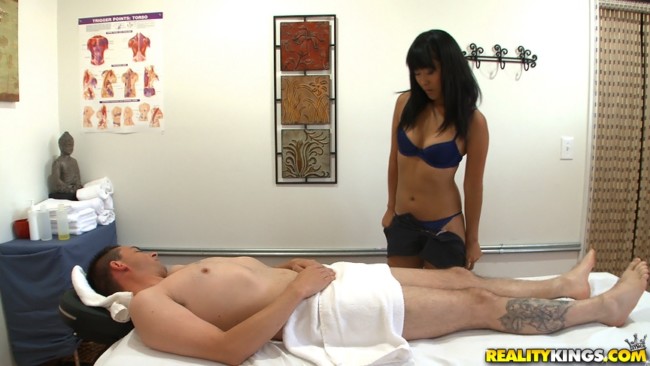 Today we are going to do a Taipei sex spa review of Taizhilian Spa. Sometimes referred to as Blue Minquan Massage or 75 Massage, we are going to refer to it by its official name.
There are many ways to find sex in Taipei, this review of Taizhilian Spa will let you know about another option. If it sounds like a place that is right for you then you should check it out, if not at least you learned about another potential place to visit.
Some guys don't like to pay for sex, if that is the case then you probably have no reason to visit. You will be able to get a better actual massage in other places around town.
Other guys value their time more than their money and would rather pay for fun. Whichever type of guy you are you have plenty of options for nightlife in this city.
Logistics Of Taizhilian Spa
It is located very close to the Xingtian Temple MRT Station in an area where there are many happy ending massage parlors. The exact address is Taizhilian Spa No. 75 Minquan East Road Section 2 in the Zhongshan District.
It is also open 24/7 and if you head there late at night it will be one of the few places with the lights on. Finding it on foot after exiting the MRT should be simple enough, head North when you exit the MRT and hang a left on Minquan.
It is on the North side of the road between Landis Hotel and Hess Bookstore next to a dentist.
Entering The Sex Spa
When you enter the sex spa they will show you a menu with a couple of options. Most guys will choose the 'Aroma Massage' which costs 1500 TWD.
After paying for the massage you will be shown to the room and then the massage girl will enter. The rooms are definitely on the small side but the massage table fits, Shaq might not be comfortable in them but an average guy will be fine.
You will be offered to use the shower if you want or you can decline. Then you strip down and wait for the massage to begin.
Sex With Vietnamese Girls In Taipei
Most of the staff at Taizhilian Spa are sexy Vietnamese girls. There may also be some Taiwanese or Chinese, but they are in the minority.
After getting a back massage you will be asked to turn over. It won't be too long before they ask if you want extra services and then a negotiation will begin.
If you want to have sex with Vietnamese girls in Taipei this will definitely be your best chance.
Price For Sex At Taizhilian Spa
As mentioned before the price for the massage is 1500 but that does not include the happy ending part of your sex massage. You will need to tip for any of the extra services that you are given.
It is all up to negotiation and there is no set menu. Expect to pay around 1k or a little less for a handjob, in the 1k-2k range for a blowjob, and in the 2k-4k range for a full sex massage.
There is no way to put an exact price on it, the girls will charge whatever they see fit. Expect them to throw out much higher numbers to start, it is the standard negotiating technique of shoot for the stars early and hope the other guy says yes.
She starts high, you start low, eventually a common middle ground will be found. How hot the Vietnamese girls are or how skilled they are at their craft will vary greatly.
Don't expect to find any supermodels here, but you should find something to your liking. Sometimes massage girls at sex spas just go through the motions, others will give you a porn star sex massage experience.
Your mileage will vary.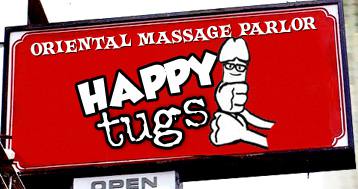 Enjoy Your Taipei Sex Spa Visit
You will have a lot of fun on your visit to this Taipei sex spa. Sometimes there are some really hot girls working, other times the talent can be just average.
If you are in a dry spell when it comes to dating or just on a short trip and want to have some fun they are a great option. However with how easy it is to meet single girls on AsianMatchMate it shouldn't be long before you have a girlfriend or hook up buddy to satisfy your needs.
If you were also interested in how to get the most out of the great nightlife in Macau and Hong Kong check out this mongering guide. It breaks down all of the pay for play scene in both cities.
Hopefully this Taipei sex spa review of Taizhilian Spa helped to answer any questions you had about the place.