Ultimate Guide To Tokyo Hostess Bars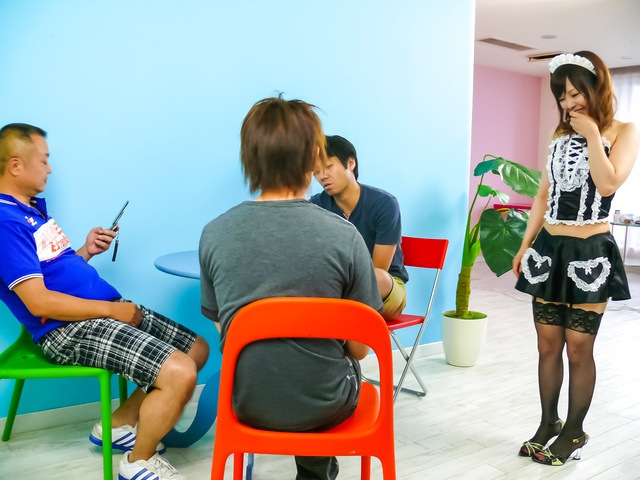 Thanks for checking out this ultimate guide to Tokyo hostess clubs. They have many names, you may know them as snack bars or kyabakura which can be loosely translated to cabaret club.
One thing is for sure, if you are looking to pick girls for sex here the hostess bars are not the answer. In this post we will explain what they are like, but brothels they certainly are not.
Many foreign men are not used to something like these hostess bars or KTV's which are very common in Asia. You aren't paying girls for sex, you are paying for their attention.
You won't find anything like these cabaret clubs in most parts of the world but they are all over here. We have broken down what Asian KTV's are like before, these bars aren't exactly the same but they are along the same lines.
You also need to remember that there is quite a bit of xenophobia in Japan and not everywhere is gaijin friendly. That means that if you are a foreigner you might not be able to get into certain places.
Some hostess bars are gaijin friendly and have some English speaking girls, others aren't. Some will always let outsiders in, some only may do so a small amount of time. Generally speaking not to many foreigners try to enter them.
After mentioning some of the best hostess bars we will break down what they are all about and we will also talk about online dating which is really a much better option.
Best Hostess Bars In Tokyo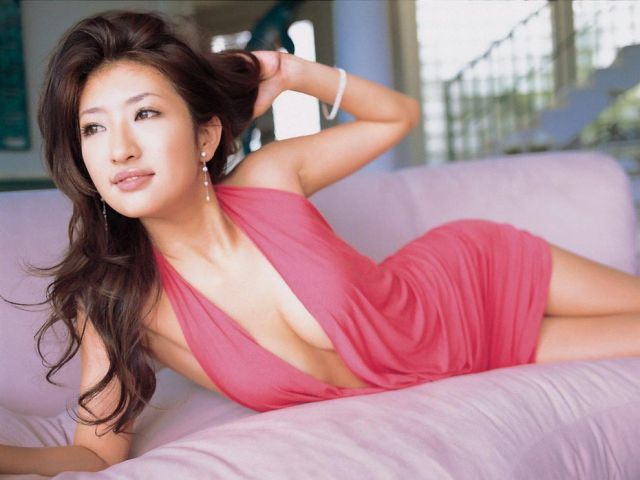 The Ginza district is home to many hostess bars in Tokyo but you can also find quite a few in Roppongi, Asakasa, and Harajuku. Be careful when picking one out on your own, the touts on the street might lead you into a ripoff joint.
This will be the common scam that is run all around the world where you think you are buying a cheap drink for a girl and find out it is some 'expensive champagne.' They will have a fake menu on hand as proof that you knew what you were buying even though you never saw it.
Overall it is better to stick with the best hostess bars in Tokyo like:
G1 International Club
Class A
Club Ananda
Cleopatra
You can also find many hostess bars in Kabukicho in Shinjuku. If you are a foreigner reading this just remember the more Japanese you know the more likely is a place to be gaijin friendly for you.
What Are Hostess Bars?
Japanese hostess bars are pretty easy to explain. You go in to sit and chat with some sexy girls. In some of the bars all of the girls will be Japanese, in others there will be an international mix.
The prices are quite steep but more on that later. There are a few types of these, the typical hostess bar is where you will find women in their late 20's or 30's that are very good at carrying a conversation.
You may find some younger university girls also, but they are often quite mature and well spoken. You can find hostess bar girls in Tokyo who speak English at times but that shouldn't be counted on.
Then there are your 'snack bars' and here you can't even sit next to the girls. They will sit at the table across from you. Then there are the kyabakura which are more based around drinking and partying.
The kyabakura are less about the conversation and more about pretty girls smiling back at you. You can possibly get a bit more hands on in them but even that mostly means sitting close to them and putting your arm around them.
At many Asian KTV's in other countries you can often make out with the girls and maybe get a blowjob in the room in a best case scenario. That isn't happening in a Tokyo hostess bar, there will be no sexual experience of any kind here.
The Hostess Girls Who Work Here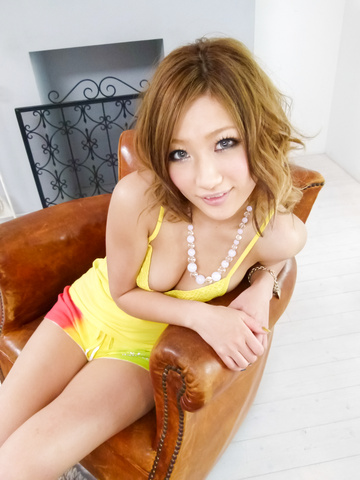 The whole goal of these businesses is to get guys to come in, have a good time, and stay longer. That means the guy will pay for more time with his hostess and also buy more drinks.
Girls will earn a commission so they will definitely want to make you have fun and stay as long as possible. That means they will flirt and tell you whatever it is they think you want to hear.
Some of the biggest earning hostesses will have many regular customers, some of which will lavish them with expensive gifts and come visit them at work often. They might even pay money to be able to take them out to dinner to show this sexy Japanese girl on their arm off on the street.
This is similar to the dating clubs in Japan where guys pay an exorbitant rate to go on dates. Some of the girls may actually be looking for a boyfriend, most are just after cash.
Some of the hostesses can be very ruthless and lead guys on to milk everything they can out of them. If a girl doesn't have a day job or isn't in school then this is her profession and she is more likely to be leading you on.
However if the girl has a day job or is studying then there is a chance she might actually like you and you may have a chance to date her. You shouldn't bank on it.
In general you need to do your best to not fall for any of these girls and many of them can be quite convincing.
The Prices At Cabaret Clubs
Prices at a Tokyo hostess club will vary a lot so you always need to confirm how much things cost before you agree to anything. They often are a bit cheaper earlier in the night and as it gets later the price will gradually increase.
You will pay for an hour and at 7pm it might be around 3k-4k yen for an hour. By 10pm this could be 6k-10k. Also your first hour will be cheaper, if you want to extend they will raise the price a lot knowing that you really want to stay and they have you in a vulnerable position.
These cabaret clubs often will give you 1 free beer but the rest of your drinks will be quite expensive. They also add a 10% service charge onto everything and if you pay with a credit card they may charge extra for that also.
The girls will also want you to buy them drinks and be sure to confirm how much her drink will cost before you say yes. At some of the Filipina hostess bars in Tokyo the price to enter will be cheaper but the girls will be much more greedy on their request for drinks.
At the Filipina bars they are often more karaoke based and you will have to pay an additional fee for a karaoke room. You might be able to get a 1st time discount if you ask the manager, and at the train stations guys hand out fliers that sometimes can have discounts on them.
Overall these places are quite expensive to visit and they are constantly trying to get as much out of you as they can. They are definitely not one of the better parts of the nightlife in Asia no matter what city you are in.
Expensive To Hold Hands
These cabaret clubs are more geared towards rich Japanese businessman who are often married and aren't looking for sex. Instead they are looking to have a conversation with an attractive hostess, or to drink and have some fun with a pretty face at a kabakura.
They also are here to take advantage of guys who aren't having any luck with dating. Those are the guys who go down a dark whole of getting led on by the professionals that lie to them and milk them for every yen they can get.
If you are thinking about visiting a Tokyo hostess club because you want a date you are thinking about things the wrong way. While it can be hard to find the right girl these are not the answer.
Instead try finding single girls online who aren't going to make you pay them to hold hands. They want to find a partner or have a fling the same way you do. Don't pay 10k yen just to get some attention from a girl at a cabaret club who doesn't care anything about you.
These hostess bars serve a purpose for some guys, but not for guys who are looking for a relationship or even a hook up. By the way, we recently learned about a new site for fast hookups that is growing in popularity here in Japan. It is called AsianMatchMate, and previously we only mentioned it in a few countries like Taiwan and Singapore.
The reason is because it was a new site and those were the only countries that had single women using it to get laid. However that has changed, now AsianMatchMate has caught on here too and it is the best way to find slutty girls near you to hook up with quick!
Since this post is in English we bet many of you are tourists, well that site is actually a sister site of Adult Friend Finder so you can trust it is legit. By the way, if you are reading this from your hometown you may want to give Adult Friend Finder a chance right now so you don't need to wait until your trip to get laid again.
Hopefully this ultimate guide to Tokyo hostess clubs helped fill you in on what they are all about.