Easiest Countries To Meet Girls For Sex Online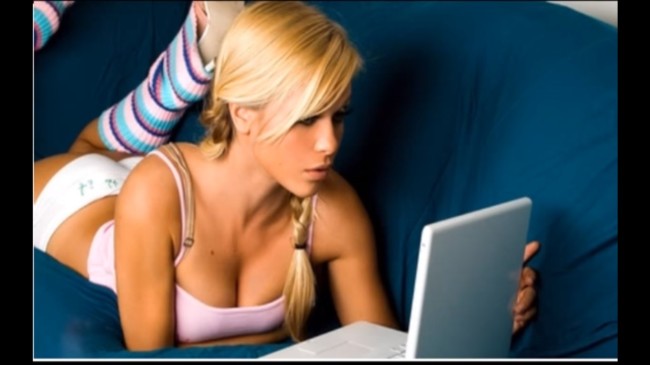 When a single guy travels he wants to have sex, and generally when you are traveling going with hookers is generally the easiest way. However some guys are anti hookers so they should know what the easiest countries to meet girls for sex online are.
You may be wondering why we say that hookers are the easiest way over meeting girls for sex online? Well, because your vacation probably won't last forever and you need to be sure that you are having fun when you are on it.
In your home town you can try to 'game' women, go on dates, and hope to score. You have countless numbers of nights to do this so why not do it? But if you are traveling and one of your intents is to have sex you don't have any nights to waste.
A hooker is as sure of a thing as you can get, when you buy an apple you get to eat an apple. When you pay a girl you get to bang her. There are a few places around the world where girls on dating sites are as close to sure as you will ever get.  Don't worry, you can meet hookers online in these places as well.
Rules For Having Sex With Girls From Dating Sites
First off lets hit up a few standard rules that every guy who is doing online dating in foreign countries should know. The main key is probably knowing that the sluttiest girls are likely to be in the biggest cities.
People grow up faster in bigger cities. There is always a lot more going on and life moves faster. A pretty girl in a big city is going to have many suitors from a young age and lots of opportunities to fool around with them.
In a smaller city that won't be the case. For one, she will likely have been raised in a very traditional manner and spend the vast majority of her time with her family. Not many hook up opportunities there.
If she is scene with a boy everyone will know and gossip about it and she won't want that. Girls in the 'provinces' of poorer countries are likely to be virgins or have limited sexual encounters.
Granted we are generalizing, there will be ho's in the province also, but play the odds here. Girls in the city are much more likely to be open to casual hook ups. This holds true all around the world.
Secondly, there are going to be lots of hookers online, particularly in the poorer countries. If you are anti-hooker you need to screen them out. Sometimes you can tell just from their profile, other times you may need to ask.
It is awkward to ask, just do it in a polite of a way as possible and explain you aren't judging her personally, you ask every girl just to make sure. The vast majority will understand and you may even move up a notch as they now realize you aren't looking for pros.
With so many options around you don't really need to lead the girls on. Explain you are only in town for a short time and aren't looking for a serious relationship, just friends. In the easy places we are about to list it won't matter they will still put out.
Try and set up dates near your hotel so it is easy to transition from one place to another. You also can invite many girls over for dinner and to watch a movie or chat and plenty will say yes.
Better then a hotel will be getting a place off AirBnb.  Some girls will feel slutty going to a guys hotel room, but going to your home won't make them feel as bad.
Lots of girls want to experiment with foreigners and may not want to be seen in public with them because they are shy. So even though it sounds sleazy to invite them straight to your place you will be surprised how many will say yes.
Easy Indonesian Girls on Indonesian Cupid
It is extremely easy to meet Indonesian girls online. There are very few foreigners that live or travel there and girls always want to try something new.
The easiest place to meet Indonesian girls is Jakarta as there are 10 million females living there, your odds are great. You would probably have success in some of the other cities with a 500k+ population as well, but with so many girls in Jakarta you don't really need to travel out if you don't want to.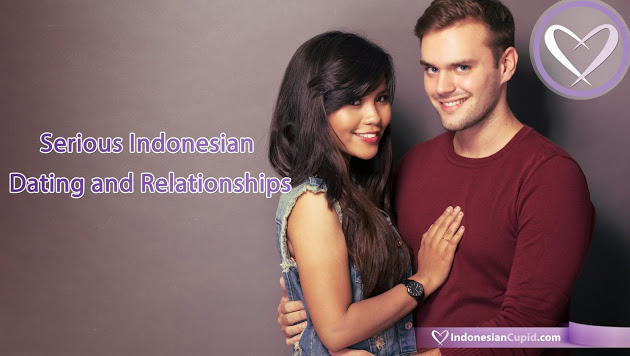 This is a really interesting place as it is a Muslim country and a huge percentage of the population is extremely conservative. A big chunk of those 10 million women in Jakarta would never consider having a casual hook up.
On the other hand, the girls that do want to hook up want to hook up badly and are super easy to score with. Take them out in the Jakarta nightlife or just invite them over to your place to dinner.
Do a bit of pipelining before you arrive and you will have made plenty of new friends before you get there. IndonesianCupid is definitely one of the best places for meeting women online.
Even though English isn't that widely spoken in Indonesia that won't hold you back much at all. Most of the time you meet girls online they will speak a little, and even the ones that don't won't be totally off limits.
Easy Latina Girls On Dominican Cupid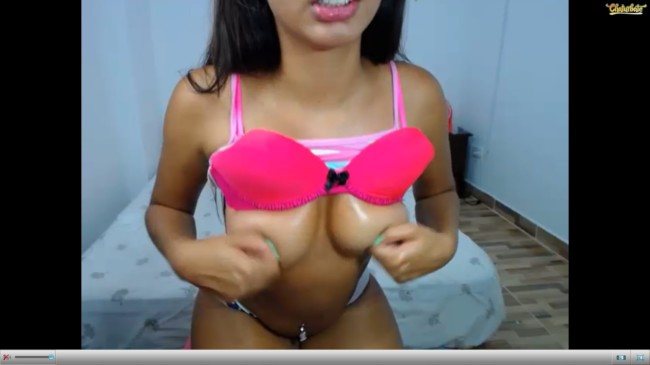 What if you don't want Asian girls and instead would prefer to hook up with some sexy Latina's? Then head to the Dominican Republic and specifically Santo Domingo.
This is a large city with 4 million people and once again there are not many foreigners that live here. The girls have that Latin passion we all know and love.
With such a small amount of foreigners you have great odds, and you can hook up with girls with relative ease. Dominican chicas are darker skinned then most Latina's, but they have that same great booty and are known to have big tits also!
They probably won't be quite as shy about meeting a foreigner as either of their Asian counterparts listed here, but some still will like the discretion that online will allow them. Many girls don't want to be 'that girl' with the foreigner to all of the friends and neighbors.
So hop on Dominican Cupid and be that foreigner dick that they want to ride for the first time. Hooking up with them will be quite easy, the only small problem is you may need to know a bit of Spanish to do so.
With every girl it won't be important, but if you don't know any Spanish at all then you will be out of the market for some of your customer base.  This is a great place for meeting girls online.
The Philippines Is The Best Country For Online Dating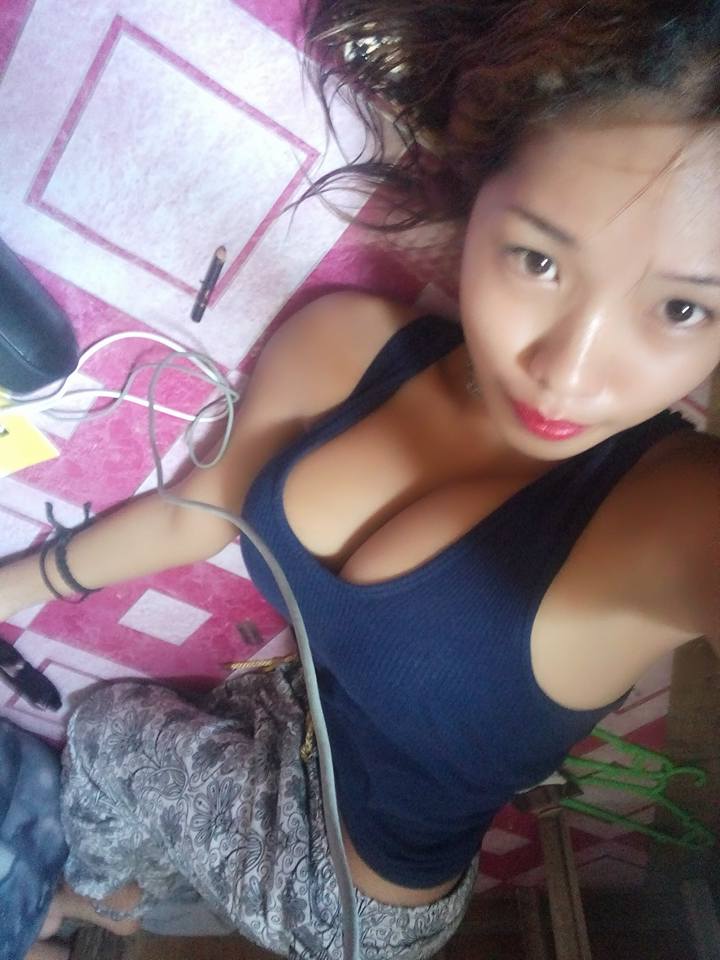 If you are looking for the easiest place in the world to meet girls for sex on dating sites then it is definitely the Philippines. Why does it rank ahead of the other two? Because the girls speak better English!
In all three of these countries there is a definite 'mystique' about foreigners that really plays to your advantage. In all three of the countries the women are naturally hornier then your average female worldwide, and casual sex is not a big deal to many of the women in the bigger cities here.
Actually, the Philippines has the highest teen pregnancy rate in all of Asia, these girls are used to having sex by the time they turn 18 and won't think anything of it when you make your move. Except now it is with a foreigner which will turn them on even more.
FilipinoCupid, Asian Dating and PinaLove are like shooting fish in a barrel. Just do a bit of pipelining and wait for the messages to come flooding in. Put up the right profile and they will be the ones messaging you first.
Having sex in the Philippines is like shaking hands, you meet a girl and that is what you do. Just be a gentleman and her friend and she will want to make you happy the best way she knows how.
The best two cities for meeting girls online in the Philippines are definitely Manila and Cebu City. There are plenty of girls in both and you won't run out of options. The Filipina hookers are thought to probably give the best 'girlfriend experience' of any hookers on the planet, and the non pros are even better!
This Isn't Just A Sales Pitch
Yes, these are all affiliate links and yes if you click on them and sign up we will make a small cut. There is no denying that and we fully admit it.
The reason this isn't a sales pitch is because it is the truth. There are hundreds of countries and most of them have dating sites, if we wanted to we could have made this a top 10 list, or even top 5.
But these 3 countries do really stand out as the easiest places to meet girls for sex online. If you don't believe us just set up a profile with your free account and check out all the available girls. If you set your profile up the right way and put your location in any of these cities girls may even start messaging you before you fully sign up.
If you are going to try and take a vacation to meet girls for sex on dating sites these would be the best places to do it. Good luck!